Harry Stafford's Road To Life Ministry Full Moon Ride
The Fullmoon ride leaves from the First National Bank parking lot, located at the corner of State Highway 6 and Bypass 35 at 6:30 p.m. each month on the Saturday night most near the full moon.
2022 NUN RUN
18th Annual Nun Run October 15, 2022!
"Back to the Bay"
8:00 a.m.  Onsite registration begins.
10:00 a.m.  Kick stands up.
Registration: $30 per rider; $30 per passenger. Additional sponsorship opportunites are available.
The ride begins at St. Austin Center 2002 S. Wayside Houston, TX 77023 and ends at the Topwater Grill in San Leon.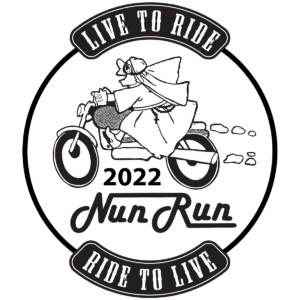 DETAILS
Date:

October 15, 2022

Time:

8:00 am – 2:00 pm

Website:
Butch Blackmon 2022 Memorial Challenge Ride
 October 29th-30th , 2022
The Butch Blackmon 2022 Memorial Challenge Ride is an Iron Butt Ride benefitting The PTSD Foundation America-Houston Camp Hop and is hosted by The Blue Knights International Law Enforcement Motorcycle Club Inc Texas VII Chapter.
You can pick your challenge distance, 250, 500, 750 or 1000 miles.  All you need to do is show us proof of your starting mileage by a photo of your odometer when you start the challenge, they will check your mileage at one of the three checkpoints along I-10, Katy Mills Mall, Kerrville and Fort Stockton, and then send us a photo of your ending mileage.
Full Details: The Butch Blackmon 2022 Memorial Challenge Ride
2022 Robert Ruiz Cemetery Ride
November 03, 2022
We'll ride past all the favorite cemeteries of Robert Ruiz, as we ride through Anahuac, High Island, Bolivar, ride the ferry and onto the Island to eat and then shop at the Lone Star Rally.
Hosted by Blue Knights Texas VII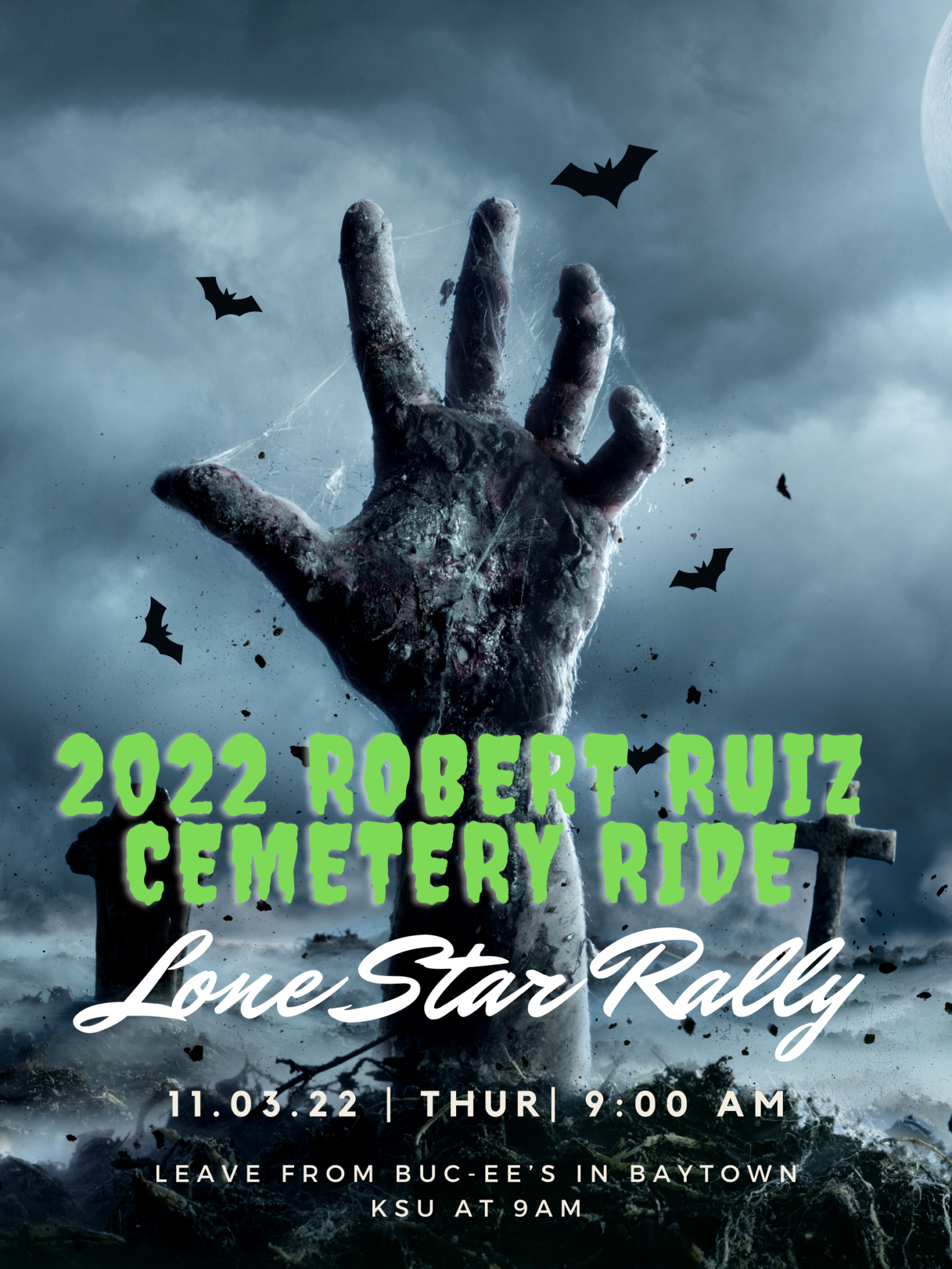 2022 Rio Grande Conference
I would like to take this opportunity to thank everyone who attended the 2022 RGC Conference at the NASA Hilton, Clear Lake. Without your attendance and the participation of other chapters from the various conferences, the conference would have failed.
Thank you for all of your support,
John Roth
President- Texas 31